Restaurant

For your dinner time, we have the restaurant service located on the top floor of the hotel.
It is available for our hotel guests from 17:00 to 22:00.
Our restaurant serves a variety of food and drink menus including traditional dinner set
in a relaxed atmosphere with views of the old city from the balcony.
And for those who want to experience the authentic taste of the Northern dishes during lunch,
it is available at the Huen Phen Restaurant which is very close from the hotel just 100 meters away.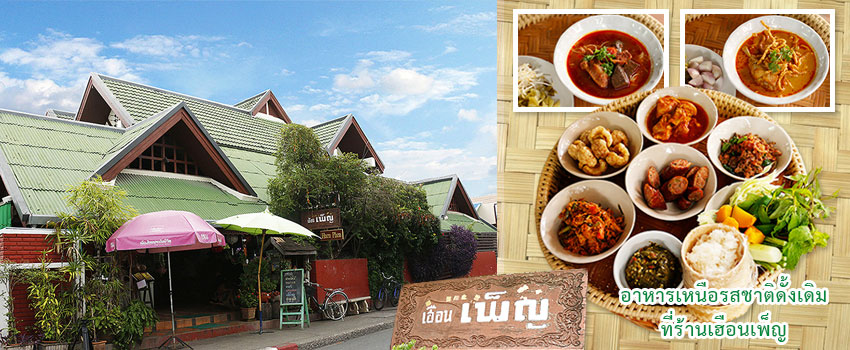 Huen Phen Restaurant

It has proudly served Lanna-style foods in Chiang Mai for more than 40 years
from generations to generations through its original tastes. The famous foods include
Khanom Chin Nam Ngiao (Rice Noodle Served with Spicy Soup) and Khao Soi.
Upon your visit to this city, it is a must to try these local foods with international acclaims
such as Hang Lay Curry, Northern-style Pounded Jackfruit, Aeb Pla (Fish with Chili Paste and Herbs),
and other delicious menus. You will surely be impressed with this restaurant.